Residential / Home Office
Check out how modern Heat Pump Systems can be cost-effective to heat and cool your area
Heat Pump Air Conditioning Systems Supplied & Installed from just €1,699*
Using Premium Toshiba AC Systems, which come with a 5-Year Parts & Labor warranty as standard. All systems can be seen operating in our Ballymount, Dublin 24, Showrooms (appointment required)
The Shiva OEM range of UVC TiO² Air Sterilisation Products can also be solutions for new rooms and can be seen in operation. All products clean and eliminate nastiness in the air, including pollutants & odours, pollen & allergens, formaldehyde & VOC's, bacteria & germs, viruses (including COVID19), and much more!
We have teamed up with Humm® by FlexiFi® to make Heat Pump Air Conditioning more accessible to the Private & Residential market than ever before! Finance your AC package from just €53.24 per month**
*Excludes VAT & Related Builder's Attendances (Core Drilling, New Mains Electrical Supply)
** Based on 36 Month Repayment Term, Excludes VAT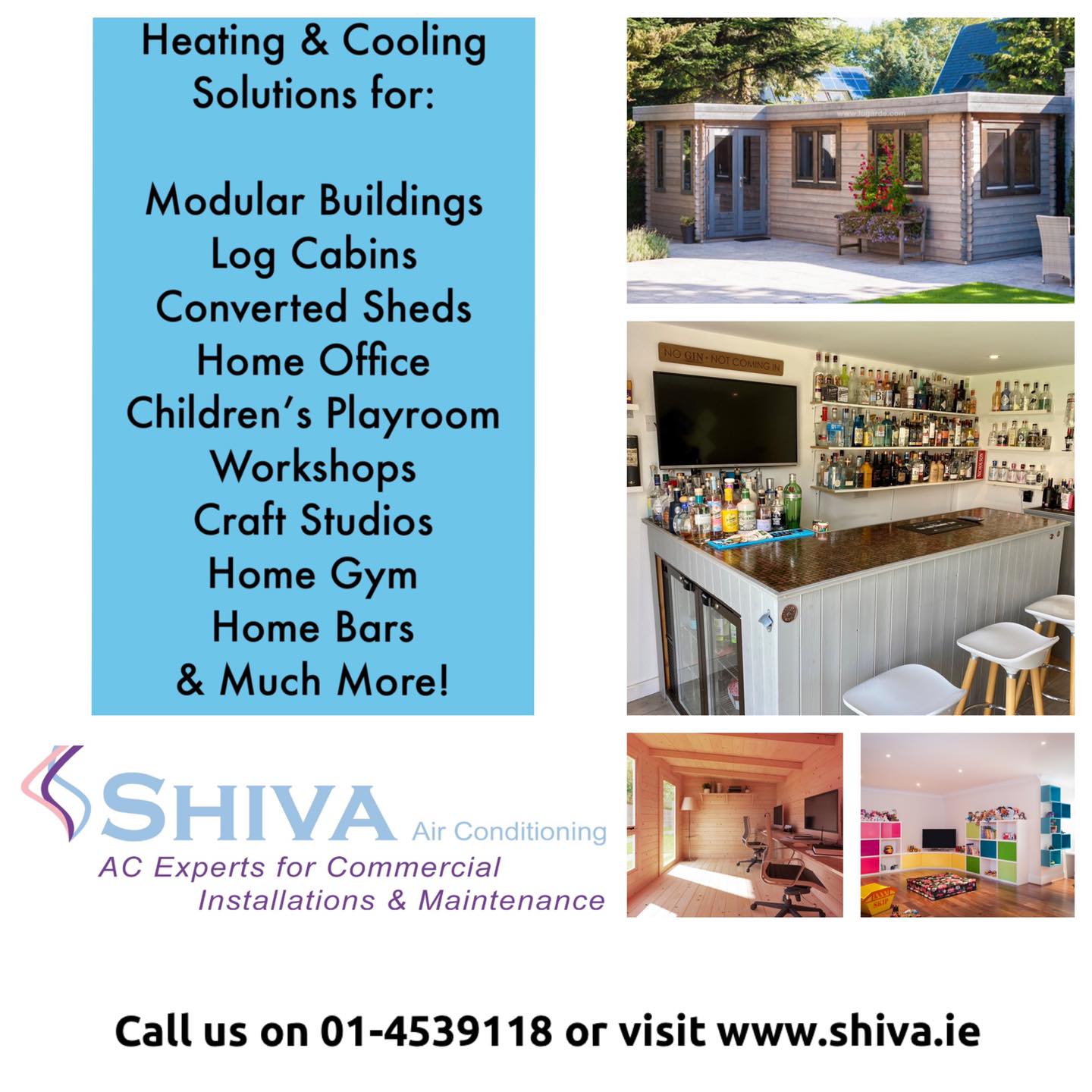 Fixed 'Split Type' air conditioning requires an indoor unit and an outdoor condenser. These are connected by refrigerant grade copper pipes and communication cables, providing more solutions for new rooms. A new electrical supply to the condenser is also required, and also drainage for condensate water from both indoor and outdoor units.
Before an engineer arranges a site visit, can you please confirm you have a location for the condenser to be located (rear yard, flat roof, underground car park, balcony, etc.)
Prices are based on the neatest type 'back to back' installation as pictured
A Condenser Unit cannot be facing onto a Public Street.
If Renting the premises; Landlord permission is required to install fixed systems, this would have to be verified also.
Typically one condenser is required for each indoor unit required, however there are also certain residential models where up to 5 indoor units can be served from a single condenser. Anything over 5 indoor units would require a full commercial setup.
Entry Spec Fixed air conditioning starts from €1,699 + VAT installed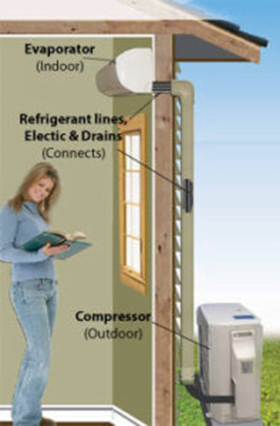 Optional Upgrades:
Toshiba Seiya (Low Noise-Designed for Residential) start from €1,799 +VAT
Light Commercial Systems (RAV Range) which can utilise a hardwired controller featuring a 7 day timer, are available from €1,999 +VAT
Toshiba Daiseikai (Built-in Air Purifier) systems start from €2,499 +VAT
New 2021 Toshiba HAORI (Air Purifier & Fabric Panel Finish) systems start from €2,399 +VAT
*prices above based on room size up to 25m² and exclude any related builders attendances, (core drilling, paint touch-ups, etc,) and mains electrical works